Expert Deerfield Beach Painting Contractor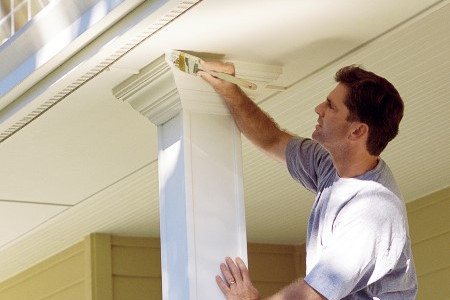 When it comes to painting your Deerfield Beach, FL home or commercial property, it can take much more time and be much more complicated than you would imagine. There's a lot of square feet that have to be painting with more than one coat of paint, and a lot of sealing, surface preparation, and other work that's time consuming, back breaking, and important to finish right. You'll need an affordable painting contractor who can give you the quality results you need, so call on our professionals at Precision Painting & Waterproofing to get all you're looking for and more.
When you choose us for your Deerfield Beach painting projects, you'll have quality finishes and beautiful paintwork. Plus, we can help you make your building materials and surfaces last for decades more with our specialty services. We handle every project with the goal of your complete satisfaction throughout the process, making sure your finishes look beautiful and are long lasting.
Residential Painting Services in Deerfield Beach, FL
We know at Precision Painting & Waterproofing that you're looking for painting contractors who will give you the most in affordability and quality paint work. As professionals with a passion for the work we do, you'll have the very best and nothing less. Your Deerfield Beach home will be covered in beautiful paint that's fresh and bright and will make an outstanding difference to the aesthetic appeal to your home. We know that you want and deserve the best.
Commercial Painting In Deerfield Beach
Your Deerfield Beach commercial property can be painted on the interior or exterior, whether you have a commercial office, retail shop, service company, medical clinics, or other commercial building. We provide light commercial painting and specialty coatings to enhance the look of your property and keep it well protected. At Precision Painting & Waterproofing, you'll always get the most in Deerfield Beach.
Specialty Services in Deerfield Beach
When you're looking for top quality, affordable, waterproofing, pressure washing, elastomeric coatings, epoxy finishes, or industrial strength coatings, come to the experts at Precision Painting & Waterproofing. We ensure you are always provided with the expertise and professionalism you're looking for on every project. We work hard to give you the most in painting services in the Deerfield Beach area that will be perfectly suited to your individual needs.
Cleaning up and painting your residential or commercial building will make a wonderful difference for you. Not only will your curb appeal or aesthetics of your interior be greatly enhanced, you'll be doing a lot to ensure your finishes last for decades more. Let us help you create a beautiful interior and exterior, one step at a time, starting with a thorough pressure washing exterior cleaning!
Professional Painting Services We Offer:
Interior Painting
Exterior Painting
Faux Finishes
Wood Staining
Waterproofing
Pressure Washing
Epoxy Finishes
Textured Finishes
Commercial Painting
Industrial Services