Expert Parkland Painting Contractor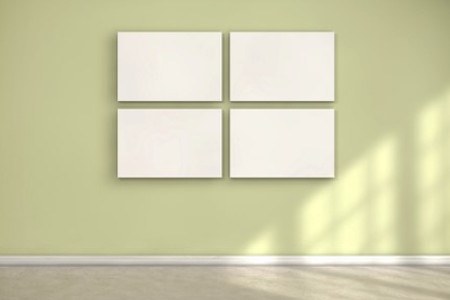 Precision Painting & Waterproofing is a company of fully qualified and experienced Parkland painting contractors who offer a full range of residential and commercial painting services.
As Parkland's top of the line painting company, we are dedicated to providing not only the best paints possible, but also the best customer service you can find in the area. We want to be sure your surfaces are properly prepped for painting, properly sealed with quality paint, with finishes made durable and long lasting. Whether you have a home or a commercial property you need painted, we're your go-to team of professional painting contractors in Parkland.
Pressure Washing Services in Parkland
When you have a good pressure washing done for your Parkland home or business, you're doing the most to remove all the accumulated dirt and grime on the exterior of your property. Precision Painting & Waterproofing can make quick work of giving you the professional results you need when it comes to removing grime and buildup. Let us help you clean up your exterior decks, patios, walkways, roofs, and more with the right pressure washing service that won't harm your building materials and is perfectly tailored to suit your individual property needs.
Residential Painting In Parkland
You may be wondering just what you want to paint in your Parkland home ... should you paint the exterior or interior? Do you need a touch up paint job or do you need your entire home repainted? These are good, common questions many Parkland homeowners ask.
There are times you'll need touch-ups and times you need to repaint thoroughly. Our professional painting contractor can assess your property and help you determine what's best. You may just need a protective coating that rids your roof of algae and protects it for another year. When it comes to residential painting in Parkland, Florida, Precision Painting & Waterproofing is your go-to source for a full range of painting, pressure washing, and specialty services.
If your home's paint is looking dull, it's time to get it repainted. Painting will give you the protective finishes that help keep your home sealed against moisture and other damages. Let us help you refresh the look of your home and at the same time create a protective barrier against the harmful affects of nature.
Parkland Specialty Services
Special waterproof coatings, elastomeric coatings, epoxy finishes and more can help improve your Parkland building or home. With special services, we're able to enhance our efforts to make your home or business surfaces better protected and much more durable. Highly functional, our specialty services not only bring you the best in coatings and waterproofing, they make your painted finishes and woodwork last longer.
Professional Painting Services We Offer:
Interior Painting
Exterior Painting
Faux Finishes
Wood Staining
Waterproofing
Pressure Washing
Epoxy Finishes
Textured Finishes
Commercial Painting
Industrial Services
Latest Projects in Parkland