How To Ask Painting Contractors About Licensing & Insurance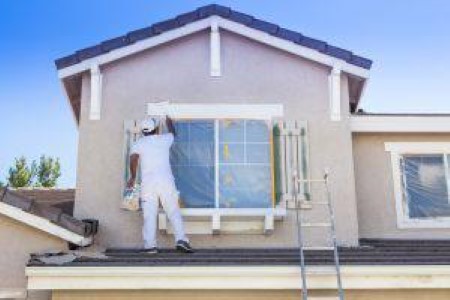 You have probably been given the advice to make sure your painting contractor is licensed and insured before you hire them. Of course, this is logical, good advice. However, there is more to just asking the painter if they are licensed.
Painting contractors should be licensed in the correct county where the work is to be performed. And, the insurance type makes a difference as well. Both the license and insurance could be expired, so be sure it is current. You can ask to see a certificate, so make sure it is still effective and not lapsed. You don't want to get stuck if a claim issue arises.
Here are a few pointers from our Fort Lauderdale Painting contractors experts at Precision Painting & Waterproofing about painting licenses and insurance.
Painting Contractor Licensing Questions
Some painting contractors are also general contractors, but most aren't. If they're not, then they should carry a valid painting license. Again, make sure they are licensed in your county because each will have a different licensing process. Ask to see their license in your county.
There is a license called, "painting unlimited," that will allow a painting contractor to do any type of work including high-rise painting work. A standard license will only be for basic interior and low-height exterior painting work.
Getting a license takes investment in the painting company business. When a contractor makes the effort to obtain a license and insurance, they are worlds ahead of anyone else who doesn't as far as reliability and the commitment to make the customer happy goes.
At Precision Painting & Waterproofing, we invest in our customer's satisfaction by making sure we stay up to date with our licensing and insurance requirements. Most of the work we do are in Broward County, Palm Beach County, or Miami Dade County.
Insurance Questions For Painting Contractors
Asking a painting contractor about insurance is also a little confusing. What you need to know is that there are basically two types of insurance which you want to make sure they have: workers compensation and general liability.
Workers comp. covers the painting contractor and employees for injury if it occurs while on your property. When a painter falls off a roof or something else happens while on the job, their health care expenses are covered. Be sure that the workers compensation policy is for a class code for the type of work the painting contractors are doing. If they are on your roof or you have a two story home, the class code should be fitting for that type of work. Did you know that it's very common for painting contractors with no workers comp to sue the homeowner or business because of their injuries?
General liability insurance covers any damage to your home during the time the painting contractors are working on your project. If something happens like a broken window or a damaged surface, the policy will cover the damages. General liability insurance also covers you if a painter steals something of value from your home.
Now you can see why you don't want to risk hiring painting contractors without the proper licensing and insurance coverage. One tip: If you get a low-ball bid on a painting job, be wary because this often means they aren't properly licensed and insured or they may be cutting a lot of corners which degrades the quality of the work.