Expert Plantation Painting Contractor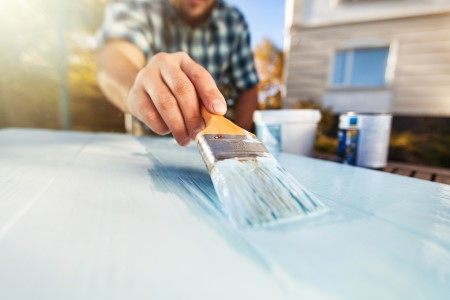 Welcome to Precision Painting & Waterproofing, your reliable Plantation painting contractor of choice. At Precision Painting & Waterproofing, we know you need to have the quality and prices you're looking for. You'll find everything you need and more, with a long-lasting relationship as a satisfied customer. We look forward to offering you the best in painting and quality finishes to upgrade the appeal of your Plantation home or commercial business.
If you're ready to make a difference for the property you own, get ready to experience the quality you're hunting for. From project beginning, we ensure your surfaces are properly prepared with a thorough pressure washing or cleaning. We always take into account the individual and unique needs of your building materials and have all the solutions you're looking for to get a beautifully painted finish that's long lasting and durable.
Plantation Residential Painting
While you might feel that house painting is a personal choice, there's a good deal of sense to the painting restrictions that some Plantation homeowners face. While it may seem that any homeowner would make a reasonable choice in paint colors for their homes, you'd be surprised at what some will choose.
That's why it's important to have a painting contractor who can take all things into account when working on your painting projects including requirements from Home Owner or Historical Society color choices. A cohesive house painting color scheme that's carried on from property to property adds enormously to the appeal of a neighborhood. The last thing you want on your block or anywhere else is a home that's painted some wild color like pepto pink. This one home on the block can effectively make it almost impossible for anyone else in the neighborhood to get full value for their home.
Plantation Commercial Painting
Our Montgomery County painting contractors work with you on all aspects of your commercial painting project including ensuring that your surfaces are properly prepped beforehand and sealed afterward. We use the highest quality materials available so you can be assured of getting the best possible paint job. We also provide specialty finishes to make your surfaces durable and long lasting.
Rest assured that when you hire Precision Painting & Waterproofing as your Plantation painting company that you'll be getting the best possible painting results at the best possible prices. We offer competitive rates for your commercial property. Interior painting is an important part of our business as well. We do high end custom residential and some light commercial interior painting at an affordable price.
Professional Painting Services We Offer:
Interior Painting
Exterior Painting
Faux Finishes
Wood Staining
Waterproofing
Pressure Washing
Epoxy Finishes
Textured Finishes
Commercial Painting
Industrial Services
Latest Projects in Plantation