Fort Lauderdale Wood Staining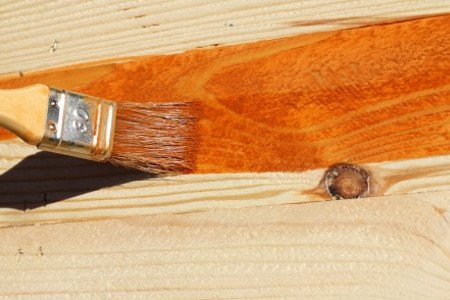 Fort Lauderdale area homes and commercial properties can contain wood surfaces in different areas of the interior and exterior that need to be stained and properly sealed. If your home has wood staining or sealing needs, you need a painting contractor who can handle the project right. Your woodwork is important to enhance the appeal of your home or business, and we know you cherish the warmth and quality it brings to your property.
Wood finishes require experienced professionals to refinish or apply the proper finish for the first time. You need a professional Fort Lauderdale painting contractor who have the experience and know-how to provide you top quality wood finishing services that can survive the weather in Florida.
We get much abuse from the sun, sand, wind, rainfall, humidity, insects, and more. Keeping your wooden surfaces properly sealed and protected couldn't be more important. At Precision Painting & Waterproofing, our focus is always on giving you quality products that can protect your wood and other surfaces from harsh conditions. In this way, we know we're doing the most to make your results and building materials last.
Wooden Deck Staining In Fort Lauderdale
Your Fort Lauderdale outdoor deck will be properly cleaned prior to restoration. Many times, we may find that a good powerwashing and resealing was all your deck needs. If not, our professional painting contractors can re-stain and re-seal your wood deck areas.
Whether you have a wooden patio or wood dock, we can help you improve the longevity of your wood with the right stain and seal. If you're ready to have a beautiful looking deck once again, call on the professional painting contractors in the Fort Lauderdale area at Precision Painting & Waterproofing!
Wood Floor & Intricate Woodwork Staining & Sealing For Beautiful Finishes
There's nothing worse than having your beautiful wood floors or cherished intricate woodwork mistreated by a supposed professional contractor. Don't trust your floors and beautiful wooden surfaces to just anyone, call Our Precision Painting & Waterproofing painting contractors who can loving retreat or restore the beauty of your home or commercial space woodwork.
Wood Staining & Restorations by Precision Painting & Waterproofing
At Precision Painting & Waterproofing, our team of experts are committed to giving you the look and quality you deserve on every project. We understand your home or commercial property is very valuable to you and is probably one of the biggest investments you'll ever make. Having the quality workmanship you expect is what motivates us to do our best work.
We can help you with all your wood staining needs including specialty coatings that will give you long lasting finishes for your commercial or residential property's wood surfaces. Let us help you restore your cherished wood surfaces to the original beauty and glowing luster they once had!
Fort Lauderdale Wood Staining Services
Wood staining
Wood sealing
Wood refinishing
Wood restoration
Deck staining
Deck sealing
Deck refinishing
Intricate woodwork finishes
Stain Deck
Seal Deck
Refinish Deck
Woodwork Finishing