Expert Cooper City Painting Contractor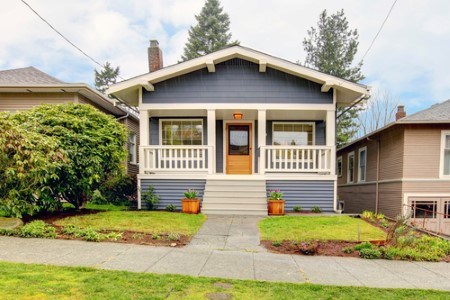 If you're looking for a painting contractor for your home or commercial property, call on our professionals at Precision Painting & Waterproofing where you will always receive quality results from start to finish. One of the ways we ensure success for our projects is by giving our customers the full attention they need for their properties. Starting with a proper cleaning, we ensure the best adhesion of your paints and finishes.
Because we know that every building has different needs, we tailor your painting projects to suit the building materials you have on your home or business. You may be looking for interior painting, exterior painting, special coatings, algae remediation for your roof, or have a deck or fence that needs to be pressure washed thoroughly. Which is why we pay close attention to you so we can achieve our end goal. You'll have beautiful paint and finish work with durable, quality coatings and other finishes that you'll be proud of.
Cooper City Pressure Washing Services
Pressure washing for your Cooper city home or commercial property is the first step to keeping your property looking great. Cooper City homeowners and commercial property owners can get the best clean with Precision Painting & Waterproofing services.
There's nothing better than a pressure washing to liven up the look of your exterior surface areas! Cleaning your driveway, parking areas, concrete walkways, siding, fencing, roofs, and more can help you keep an attractive exterior that your customers or family appreciate. Whether it's commercial or residential, we have the right solutions to handle your pressure washing needs in the Cooper City area.
Residential Painting In Cooper City
If you own a home in Cooper City, keeping the paint up to date isn't always a priority. But did you know that your paint on the interior and exterior of your home serves to protect the value as well? Paint gives you a protective and durable finish that will help to keep out moisture and keep your home well sealed against other harmful affects.
Just sunlight alone can cause your paint and other materials to fade out, leaving them looking dull and worn before their time. Your surfaces should stay fresh looking. With our painting services, we can also ensure your paint is well protected with a specialty coating that makes it last for decades more! Just ask us how we can help you get the most from your painting projects!
Specialty Services in Cooper City
When you choose any of our specialty services, you know you're getting quality and affordability. We offer you the most when it comes to painting & waterproofing your Cooper City property whether it's commercial or residential. For all your special coatings, finishes, textures, pressure washing, and more, call our pro's at Precision Painting & Waterproofing.
Professional Painting Services We Offer:
Interior Painting
Exterior Painting
Faux Finishes
Wood Staining
Waterproofing
Pressure Washing
Epoxy Finishes
Textured Finishes
Commercial Painting
Industrial Services