Expert Fort Lauderdale Painting Contractor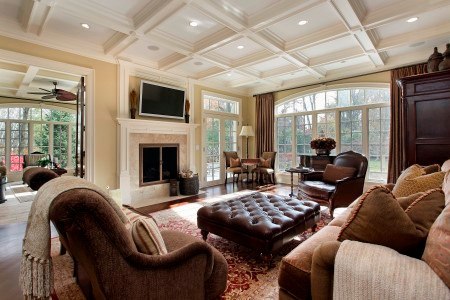 At Precision Painting & Waterproofing, we are committed to giving you the best customer service experience possible when we work for you. We're also dedicated to providing the best paints and quality products to help protect your Fort Lauderdale home or commercial business. We know you're looking for an attractive paint job, and we work hard to satisfy you with every project we do whether large or small.
As professional pressure washers and painters with years of experience in the field, we understand that when it comes to painting your home, you're looking for quality materials and expert applications, which is why we are dedicated to providing not only the best paints possible, but also the best customer service you can find in Fort Lauderdale or surrounding areas.
Fort Lauderdale Pressure Washing Services
Getting your home or commercial property spruced up with a good pressure washing will leave it looking sparkling new again. With every project we work on, it's amazing how much difference pressure washing can make. There's nothing like a good pressure washing to remove all the accumulated dirt and grime on the exterior of your property that has been accumulating over the years.
Residential Painting In Fort Lauderdale
Ground in soil, gum, dirt, grime, and more can get make your driveways, walkways, building siding, rooftops, and more looking dull and grimy. Paint looks faded and dirty, roofs get stained and susceptible to algae. We can take care of all that for you at Precision Painting & Waterproofing.
Fort Lauderdale Commercial Pressure Washing & Painting
We can give you the professional results you need for your commercial property, making your building stand out and attractive. Let us help you clean up your home or business exterior decks, patios, walkways, roofs, and more with pressure washing and painting services that will make a wonderful difference you're proud of.
Specialty Services in Fort Lauderdale
There's nothing better to protect your home or commercial property's surfaces than with our specialty coatings. We also offer beautiful epoxy finishes, textures, and more to enhance the look of your painting projects. With special coatings, you'll have more durable finishes than you could ever have before, giving you a highly effective seal against impacts, microorganisms like algae, UV rays, moisture, and more.
Precision Painting & Waterproofing is always committed to our customers whether we are working on your home or your business property. We are dedicated to providing you with the best paint and applications in Fort Lauderdale and many surrounding areas. When you look for the right painting contractor who can deliver quality, protective finishes with expert applications, come to Precision Painting & Waterproofing where you'll always get the most.
Professional Painting Services We Offer:
Interior Painting
Exterior Painting
Faux Finishes
Wood Staining
Waterproofing
Pressure Washing
Epoxy Finishes
Textured Finishes
Commercial Painting
Industrial Services
Latest Projects in Fort Lauderdale