Fort Lauderdale Epoxy Finishes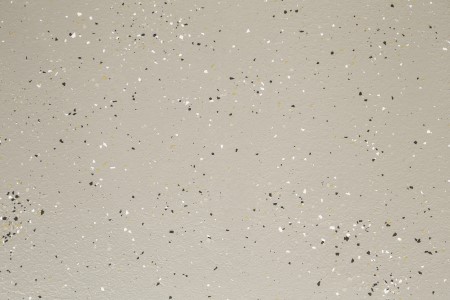 There's nothing like a great epoxy finish to protect and seal certain surfaces of your Fort Lauderdale area residential home or commercial property. From floors to woodwork to decks to siding, to steel, concrete, and more, epoxy finishes are suitable to coat your building materials against the environmental exposure that's constantly working to destroy them.
In the Fort Lauderdale area, we face plenty of weathering conditions that constantly scour our surfaces. Sand, rain, high humidity, wind, salt, dirt, debris, storms, and year round sunshine mean your surfaces need constant protection and more than adequate seals. No matter what type of surface you're trying to protect, there's a product that's going to give you the right solutions.
At Precision Painting & Waterproofing, we know all about your home or commercial property building surfaces. We specialize in protecting and cleaning them with quality products from top manufacturers like Sherwin-Williams and Miller Paint.
Why You Want The Extra Protection Of Epoxy Finishes
A good Fort Lauderdale epoxy finish can greatly extend the lifetime of the building material it protects. Not just for the aesthetic appeal of a beautiful gloss finish, the epoxy coatings are highly effective at protecting your home or commercial property. Since your property is going to be one of the biggest investments you'll ever make, it only makes sense for you to be sure it's protected from early degrading, or even better -extending the lifetime by possible decades when kept sealed.
Clear Epoxy Finishes, Quality Matters For Resistance To Yellowing
When you work with quality products for your Fort Lauderdale area epoxy finishes, you'll have superior products that resist yellowing. With advancements in the industry offering you better quality means you're no longer having to worry about a coating that will turn yellow over time. In older times, the finish would need to be removed shortly after it started to turn yellow, but with our quality products you'll not have to end up replacing it just because the color turns. In fact, many common problems you can have with a less superior product are no longer a problem:
Bleeding
Yellowing
Pinholing
Low Film Thickness
Uneven Gloss
Poor Intercoat Adhesion
Soft Film
Lifting or Wrinkling
Sagging
Alligatoring
Cratering
Exotherm (Hot Paint)
Tacky Film or Slow Drying
Blushing
Why You Want Precision Painting & Waterproofing For Epoxy Finishes
Many of the above problems with epoxy finishes occur due to the improper applications of the products. Professional painting contractors can make mistakes or often don't have the experience needed to properly apply the epoxy.
Improper mixing, improper application, improper surface preparations, and applying during unfavorable conditions are just a few common reasons your epoxy finish can turn out wrong. Instead, call the pros at Precision Painting & Waterproofing for experienced professional Fort Lauderdale Painting Contractor when you want the best to protect your surfaces with quality epoxy finishes.
Fort Lauderdale Epoxy Finishes Services
Epoxy Finishes
Epoxy Finishing
Epoxy Coating
Decorative Coating
High Gloss Epoxy
Commercial Epoxy Finish
Counter Epoxy Finish
Wood Epoxy Finish
Garage Floor Epoxy
Residential Epoxy Finish
Epoxy Painting Service
Epoxy Finishes Painting
Latest Epoxy Finish Projects