Fort Lauderdale Industrial Services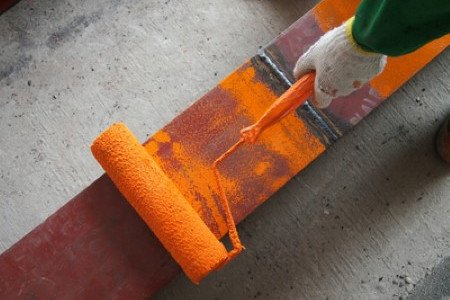 Whether you're looking for industrial floor finishes, corrosion control, waterproofing, or other industrial strength coatings, call on the Fort Lauderdale area experts at Precision Painting & Waterproofing.
At Precision Painting & Waterproofing, we work with world leaders in quality product manufacturing who produce industrial protective coatings and infrastructure protection technologies for advanced coatings solutions.
We provide quality, reliable applications of specialty Industrial Coatings for:
Food & Beverage
Healthcare
Steel Fabrication
Water
Fire Protection
Warehouses
Manufacturing
Oil & Gas
Parking Garages
Automotive Shops
Industrial Strength Finishes Offer Long-Term Protection
In an industrial setting, you need industrial strength protective solutions. High quality coatings and waterproofing systems need to be applied with professional care. Precision Painting & Waterproofing has extensive experience with industrial Painting & Specialty Finishes to keep your surfaces well protected. No matter what you're trying to protect, there's a solution for you that will last.
If you own industrial property, consider concrete polishing floor finishes for your solution to protect your industrial floor surfaces. Not only can we help you protect your industrial concrete floors, we can give you a decorative finish that sets your business apart from your competition and makes your space more attractive.
There's nothing worse than a dirty concrete floor with years of stains and grime that has been ground in under thousands of feet and heavy equipment. Our Fort Lauderdale industrial services and flooring finishes will stand up to the worst of treatment, giving you a smooth surface finish that's not only easier to clean but stays looking great for years.
Why Fort Lauderdale Need Our Industrial Services
As the Fort Lauderdale painting contractor of choice, you can count on our service team to give you quality applications for the products we use. With years in the painting industry, we know and understand how different surfaces will respond to different paints and coatings and can offer you the most in protection. We commonly apply:
Waterproofing
Roof Coating Systems
Industrial Concrete Floor Finishes
Decorative Concrete Finishes
Concrete Polishing
Corrosion Coatings
Industrial Flooring Protective Epoxy
Flood Proofing
Damp proofing
UV Protection
High Performance Urethane Finishes
Vapor, air, and moisture Barriers
Deck Coatings
Siding Protection
Hot & Cold Applied Waterproofing
Chemical Resistant Membranes
Anti-penetrating systems
Anti-graffiti systems
Capillary Systems
Epoxy Injections
Removal & Cleaning of old materials
Industrial finishes for your flooring and other surfaces keep your materials protected, which in turn means fewer repairs or repainting. Let us help you protect your surfaces and brings some appeal to your industrial property.
Whether you're interested in just protecting your floors or would like more information on our quality roof coatings, give us a call and let us know how we can earn your industrial business.
Fort Lauderdale Industrial Services
Industrial Services
Industrial Painting
Industrial Coating
Corrosion Coating
Industrial Waterproofing
Industrial Polishing
Industrial Flood Proofing
Industrial Damp Proofing
Industrial UV Protection
Urethane Finishes
Industrial Anti-Graffiti
Industrial Service Estimate