Expert Weston Painting Contractor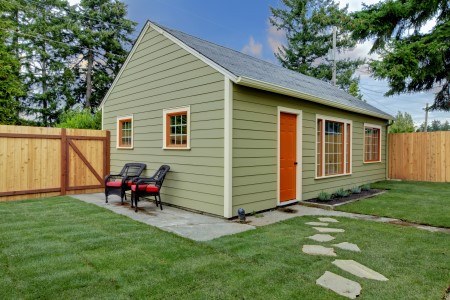 Precision Painting & Waterproofing is dedicated to providing the best when it comes to painting your Weston home or commercial business. We understand that when it comes to painting your home, that you only want quality materials and expert applications. That's why we are dedicated to providing not only the best paints possible, but also the best customer service you can find in the area.
We know that every painting project needs to start with a clean surface area in order for the paint and sealants to adhere to your home or business surfaces. We always ensure your surfaces are thoroughly clean and that the application is performed perfectly.
Pressure Washing Services in Weston
There's nothing like a good pressure washing to remove all the accumulated dirt and grime on the exterior of your property. We can make quick work of giving you the professional results you need. Let us help you clean up your exterior decks, patios, walkways, roofs, and more with the right pressure washing service to suit your individual needs.
Residential Painting In Weston
You may be wondering just what you want to paint in your Weston home. Should you repaint the entire house or just a living room, or what? One way to answer that question can be by examining the condition of the paint in every room of your Fort Lauderdale house. Many times you just need a touch up, or you may need repairs with a touch up of paint, while other times you can need your entire home painting inside or out.
Either way, with your new paint project, you'll want to give one or more of your main rooms a unique look so the home looks more appealing and better designed. You may also intend to have your paint redone in order to increase the home's ability to withstand the elements. Paint is a wonderful protective seal against harmful the affects of nature. For beautiful paint and expert application, contact our professional painting contractor at Precision Painting & Waterproofing for your residential painting projects.
Weston Specialty Services
Specialty coatings and other services can help you get the unique finishes and protection you're looking for when you decide on a paint project. From decorative epoxy finishes to textured finishes to highly functional and durable elastic coatings, we have what you need to properly finish and seal your surfaces.
Precision Painting & Waterproofing is always dedicated to providing you with the best paint and applications in Fort Lauderdale. When you're looking for a company who can deliver quality, protective finishes with expert application, you can count on the professionals at Precision Painting & Waterproofing.
Professional Painting Services We Offer:
Interior Painting
Exterior Painting
Faux Finishes
Wood Staining
Waterproofing
Pressure Washing
Epoxy Finishes
Textured Finishes
Commercial Painting
Industrial Services