Fort Lauderdale Textured Finishes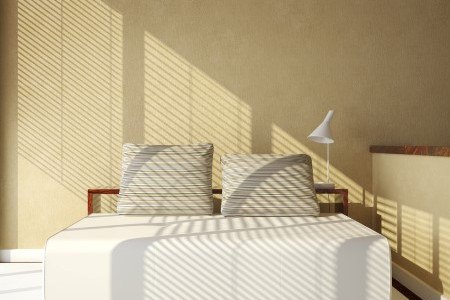 When you're planning on improving your Fort Lauderdale area home or commercial property with paint, be sure the Fort Lauderdale painting contractor you choose are able to also apply or repair your textured finishes. Otherwise, you're not getting the most for your painting projects.
A good Fort Lauderdale area painting contractor can provide Textured Finishes for you with ease. At Precision Painting & Waterproofing, we have the experience and skill to give you beautiful Textured Finishes for your home or business!
When you choose the professional painting contractors at Precision Painting & Waterproofing, all you'll need is your imagination to dream, and we'll handle the rest. Whether you're a commercial or residential home owner, you'll be treated with the best quality workmanship and products and you'll have plenty of options in specialty services like our expertly applied textured finishes.
Painting Textured Finishes Bring Drama To Your Space
For instance, we create drama on the interior or exterior of your home or commercial property with the applications of stucco products that can last for up to 30 years. New technologies have advanced so far that now you can have an elastic stucco product application in place of the old-style stucco material.
Repairing Your Textured Finishes In Fort Lauderdale
When you need your Fort Lauderdale area home or commercial space painted, you may already have a textured finish applied to your walls. Many times, your textured finishes may need a little repair or touch up here and there. You could have nail holes or areas that have begun to peel away if they've been exposed. When we work for you, we can easily match and repair your current Fort Lauderdale textured finishes, ensuring your painting projects turn out right and you have seamless results.
Why Precision Painting & Waterproofing Is Your Choice For Textured Finishes
At Precision Painting & Waterproofing painting contractors have a lot of great ideas for your Fort Lauderdale area residential home or commercial building, so give us a call today and let us see what we can do with Textured Finishes to bring in luxury and value to beautify your property!
When you choose us, you'll get expert painting contractors who can give you the most in Textured Finishes that will bring drama and elegance to your space. Whether you're a homeowner or commercial building owner, your interiors and exteriors can be greatly enhanced with distressed plaster.
There's nothing more beautiful than distressed plaster to produce an old world charm to your interior or exterior surfaces. Our specialty textures can make your bland and boring space look like a million dollars, so be sure to call today and have your painting projects finished professionally by our expert painting contractors!
Fort Lauderdale Textured Finishes Services
Textured Finishes
Textured Finishing
Textured Coating
Splatter Knockdown
Stucco Texture
Popcorn Texture
Skip Trowel Texture
Swirl Texture
Hawk & Trowel Texture
Crows Foot Stomp
Rosebud Stomp
Orange Peel Texture