How To Figure Out Colors For Any Paint Job In Fort Lauderdale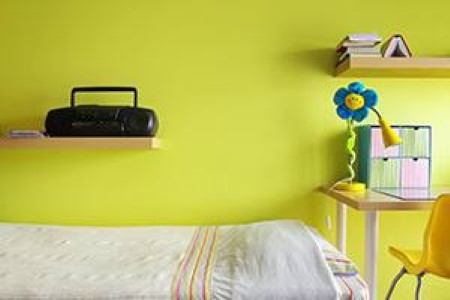 When it comes to painting your Fort Lauderdale home or office, you need to ask yourself some personal questions so you can figure out what you're going to like when it comes to how the areas you are painting will make you feel. The last thing you need is to get a paint up on your wall only to discover later that you can't stand it or that it just doesn't go in your home or office.
Color and decor translate to mood and feeling, which means how we decorate and the colors we choose will make a difference in how the room we're in feels to us. For instance, the use of primary colors red, blue, yellow, makes us reminiscent of childhood simply because we're so used to seeing them only in a child's room or youngster's classroom setting. You surely want to avoid that color combination in any other room or area of the home.
Do you enjoy spending time by your fireplace with a good book? Then the last thing you want is to feel invigorated while in that space or you'll always find yourself getting up to leave to go do something instead. Or, if you're looking for a bathroom oasis, don't use bold and bright paints or you'll be left feeling invigorated, not relaxed! Choosing the right color combinations can make or break your painting projects, so be sure you're at least going along the right track when it comes time to paint and choose your colors.
To find what suits your goals the best, take some time to give it some thought. You need to be aware of what you'll use the space for and be able to envision yourself there using it. Will you be painting your office? If so, you'll want a calm atmosphere to combat any stressful occasion yet it needs to be stimulating enough so you don't find yourself nodding off every afternoon.
Envisioning your favorite times of year bring to mind the white of snow, the wet dark woods, and the dark greens and reds of the holidays. Fall, the burnt oranges, golds, yellows, and rich browns.
Envisioning these favorite things of yours will tell you what colors you are drawn too. With this method, you can come closer and closer to narrowing down your choices. Once you have your choices narrowed down, then it's time to get a bucket or two of paint and give it a try.
Your best method of trying out the colors is to take a blank wall in the space and paint a large area with the first color and the darker color just below it to see if they look good in the space.
Keep going, you should find something pretty quickly! Just be true to the feeling you want to achieve for your bathroom and stick to the choices that would make you happy in the space. When its time, don't hesitate to call our professional Fort Lauderdale painting contractor at Precision Painting & Waterproofing because we can help you along the way!