COVID-19 Statement
We're Here For You!
Precision Painting & Waterproofing is still operating and ready to help.
Our Painting & Waterproofing Specialists are taking every precaution to keep our customers and themselves safe. Call one of our Painting Specialists today!
Skip to Main Content
Victoria Park Wooden Ceiling Painting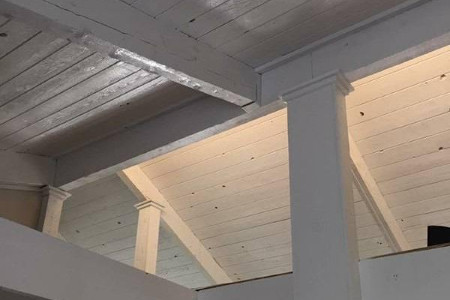 Precision Painting & Waterproofing coated this wooded ceiling with an oil based primer and Sherwin Williams paint. The high gloss white finish made the room feel much larger and brighter than the dark brown wood. If you need interior painting then give us a call.
Photo Gallery of Wooden Ceiling Painting Project
Contact Us
If you are looking for interior painting in Victoria Park then please call Precision Painting & Waterproofing at 954-667-3766 or fill out our online request form.