Faux Finishes For Fort Lauderdale Interior Painting Projects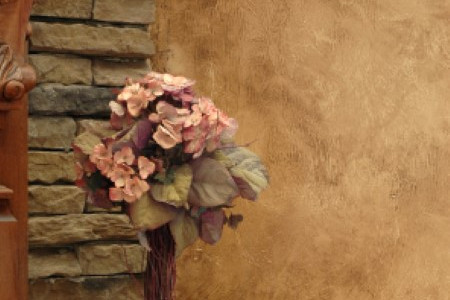 The most common faux finishes in Fort Lauderdale homes are applied by professional painting contractors who have the experience to create them. Painting can be done by anyone, but an experienced professional painter will create precision finishes. Custom faux finishes take years to learn.
Your Fort Lauderdale home is important to you and is in fact likely a big investment that you may never want to devalue. It only makes sense to customize your home with a quality faux paint finish that is handled by an expert.
Special decorative finishes provide a uniquely defined look that customizes the space. It is much more interesting and beautiful than dull and boring surfaces that are just like everyone else's. So the best advice we can give you is to hire an experienced Fort Lauderdale Painting Contractor to do the work.
Faux Finishes For Interiors
Customizing your home to your taste will give you personal satisfaction and years of enjoyment. There's nothing better than creating a style that's right for you.
Have you thought about what type of faux finish you would like? There are many options available. Your painting contractor may create the decorative finish in a variety of ways. Here are some common faux painting techniques:
Color Washing
Dry Brushing
Glazing
Venetian Plaster
Antiquing
Ragging
Decorative Geometric Shapes
Sponging
Stenciling
Strié Painting
Stripes or Washed Stripes
Smooshing Painting
Glitter Wall Paint
Fresco Painting
Checkerboard Flooring, Decks or Patio
Special Textures & Finishes For Exteriors
Faux finishes aren't the only decorative finish an experienced painter can provide for you. Textures can also be customized into different designs. Stucco is a special finish that creates a protective layer for your home's exterior.
Exterior coatings create a thick coating to protect the home. An elastomeric coatings can be applied to any type of building material that makes up your home's siding.
Thick and protective, it will increase the lifetime of the siding to the lifetime of the home. Exterior specialty finishes are the way to go if you are looking to add value to your home. Nothing interests buyers more than a home that's been well taken care of.
Painting contractors like ours here at Precision Painting & Waterproofing can help you with any type of faux finish. If you have any questions or want to look into some painting projects for your home or commercial property, just give us a ring.